Fine Art for Dog Lovers
Original dog paintings, limited edition prints and commissioned
dog portraits from London based animal artist Denise Laurent at
The Painted Dog.
"The dog was created specially for children.
He is the god of frolic."
Henry Ward Beecher
This is the lovely Lola, an English Bull Terrier. She is such a pretty dog and I loved painting her! There is something very appealing about English Bull Terriers! ♥
New Painting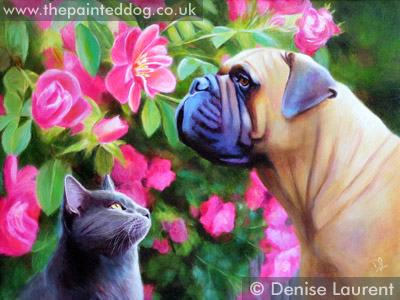 See recent paintings and work in progress in my artists blog, Dogs On The Easel.